Main section
Qualified Evidence
Qualified Evidence from SwissSign allows financial intermediaries to perform digital remote identification of their customers at any time, enabling them to establish a customer relationship in just a few steps. FINMA-compliant and no integration effort required.
Your needs – our solution
We look after the identity verification, leaving you to focus on your core business.
Is your company active in the financial sector and do you need to onboard your customers remotely? Do you need to be able to identify customers immediately and without any identity verification in person in urgent cases? Or do you want to provide a completely digital onboarding process? Then Qualified Evidence is the right solution for you!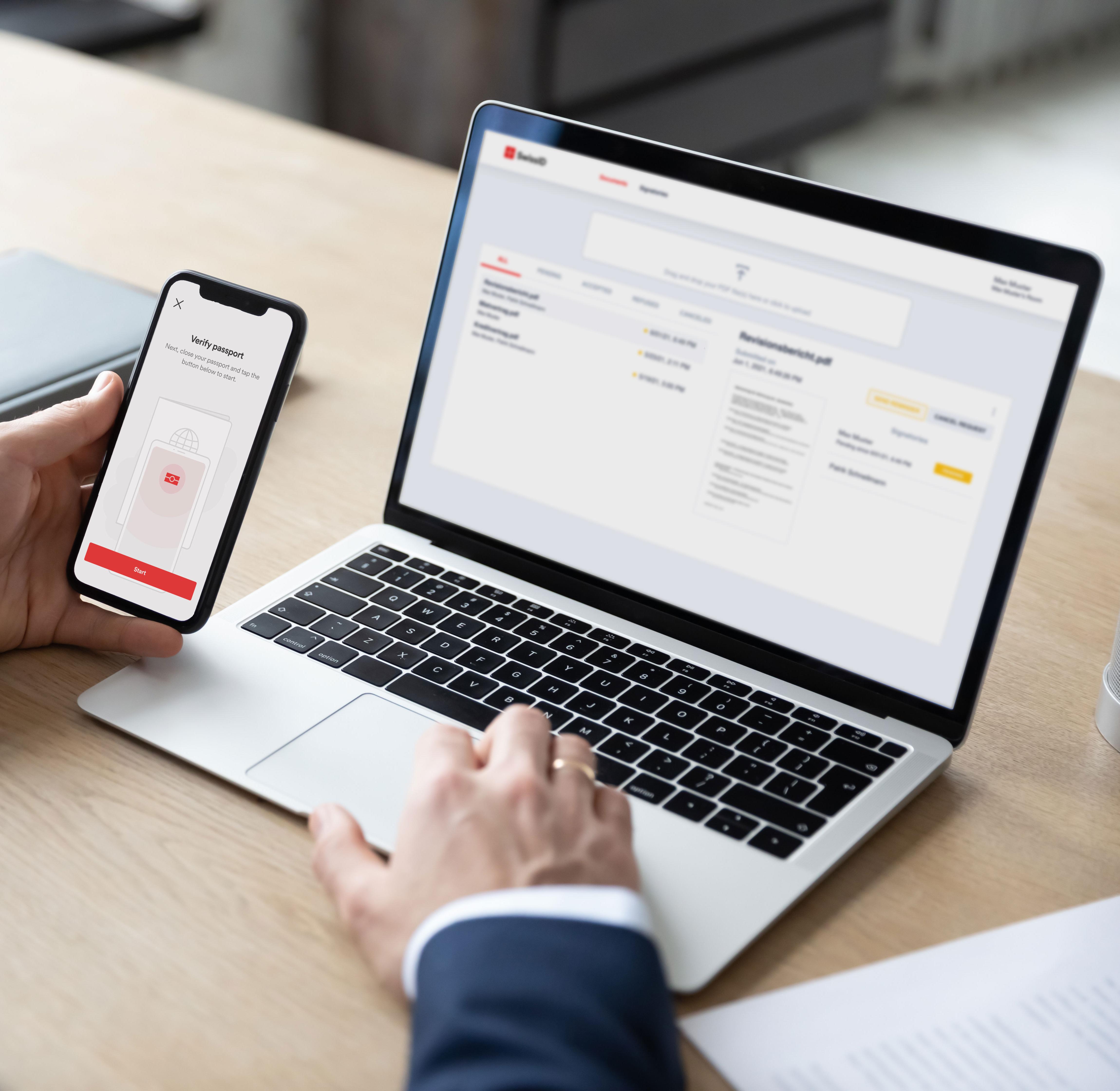 Book an individual demo now
Want to learn more about the benefits of Qualified Evidence and how the product works? Then just get in touch with us.
How Qualified Evidence works
Start of the process

You prompt the customer on your website to have their identity verified online.

Customer identification via SwissID

The customer logs in with their SwissID account and carries out the online identification.

Confirmation of identity*

The customer is taken back to your website. You automatically receive a certified copy of the customer's ID.
*Proof of identity includes basic information such as name and date of birth, passport photo, photo of the customer, qualified electronic signature of the customer.