Main section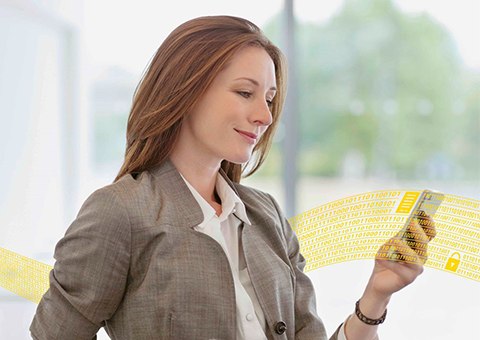 SwissSign to become joint venture between Swiss Post and SBB
Uniform digital identity for Switzerland

Swiss Post and SBB plan to provide a uniform digital identity for private individuals, companies and authorities in Switzerland by autumn 2017 through a joint venture. SBB's investment in Swiss Post's subsidiary SwissSign AG was recently given the green light by the Competition Commission (COMCO) and the EU Commission.

The approval for the setting-up of this joint venture represents a major milestone for Swiss Post and SBB. SwissSign AG can now promptly roll out the service for interested authorities and companies, making Switzerland an even more attractive location for the digital economy. SwissSign AG's current business as a certificate service provider will remain unrestricted and will be supplemented with that from the new digital identity.

Customers wishing to purchase products and services online currently have to register on a provider's website, enter their details and choose a username and password. Many users have to repeat this procedure for a number of online services. This means they increasingly lose track of their data and are sometimes exposed to unnecessary security risks. Swiss Post and SBB are therefore launching a standardized digital identity (Swiss e-ID) in autumn 2017. This solution will enable users to access various online services using a single secure login in future. Authorities and companies will benefit from the identity's improved quality, allowing them to expand their online services securely and to make them more efficient. The top priority is full compliance with the applicable data protection provisions (see press release dated 16 December 2016).
Joint venture given green light

The uniform digital identity will be developed and marketed by SwissSign AG in which Swiss Post and SBB will each hold 50% of the share capital. Both the Swiss and European competition authorities have given the go-ahead for the setting-up of the joint venture.

The favourable decision by the authorities enables both partners to rapidly develop the solution and to adhere to the scheduled launch date of autumn 2017. The digital identity is to be made available to initial Swiss Post portal customers at this time. It will then be rolled out to SwissPass customers from 2018. The solution will also be available to authorities and companies in autumn 2017.