Main section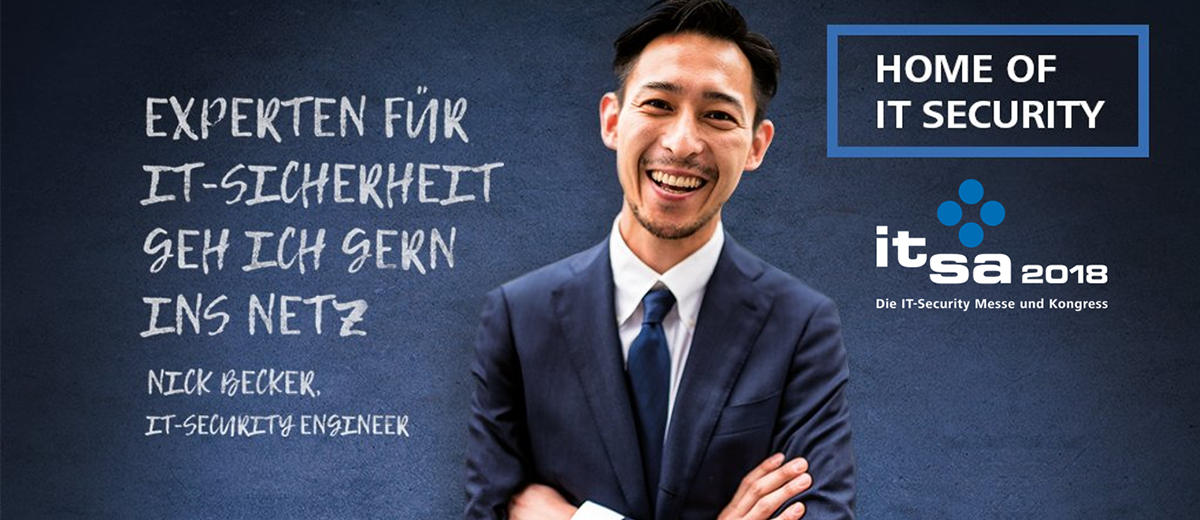 Meet SwissSign at the it-sa 2018 in Nuremberg
From 09 - 11 October 2018 it is time again for Europe's largest expo for IT-Security to open its doors in Nuremberg.

As a leading event for cloud, mobile, data and network security, it-sa brings together IT security experts, data protection officers, developers and solution providers in one place.

We from SwissSign are also exhibiting at this year's fair and will be presenting our Managed PKI solutions together with our long-standing business and solution partner essendi it. Would you like to know more about SwissSign and our products? Book an appointment with us and come visit us at our booth 520 in the hall 10.0. Simply drop us a message with an email subject "Appointment and free entry to it-sa 2018" at [email protected], and get your free ticket.

Are you on Twitter? Join the it-sa community on Twitter. Get the latest trade fair news and trends from the world of IT security and connect with other industry experts on Twitter. The official hashtags this year are #itsa18, #homeofITsecurity, #ITSecurity, #DataSecurity, #CyberSecurity.

We look forward to seeing you at our booth in the hall 10.0!