Main section
Signing-as-a-Service
"Signing-as-a-Service" allows you to fully integrate electronic signatures into your customer processes. You'll continue to rely on identification and authentication processes your customers are familiar with – all while retaining your own look and feel.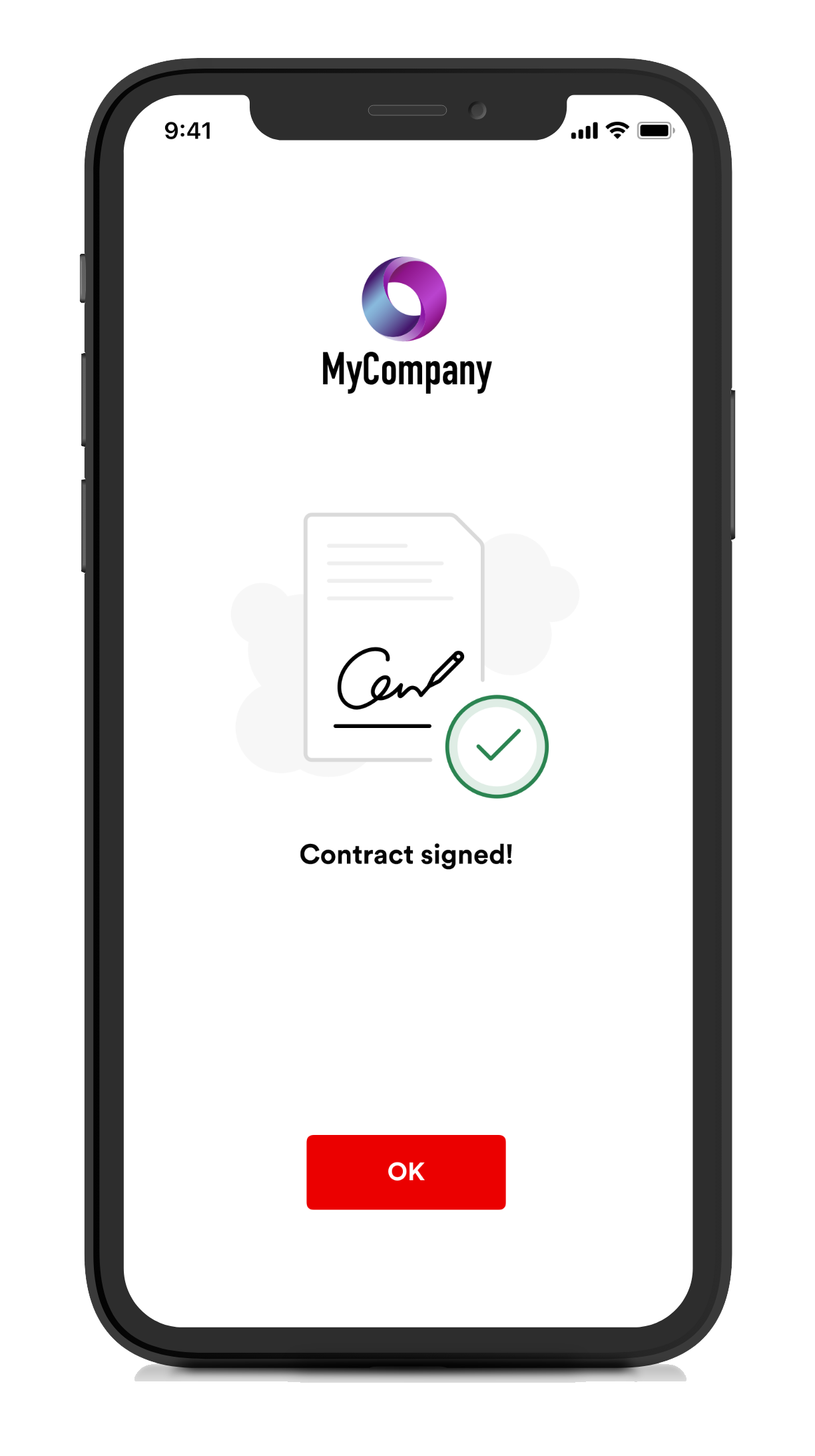 Your advantages
You can continue to use your existing identification processes.*
Your customers can use the existing authentication methods* they are already familiar with to issue electronic signatures.
The solution enables a signing process that can be completed entirely on a smartphone.
The solution is implemented in your environment. Highly sensitive data remains on site and never leaves your company.
You can integrate the entire solution into your processes in accordance with your corporate design. Your customers continue to enjoy the look and feel they are accustomed to.
*appropriate auditing on your part required.
Would you like to know more?
We would be happy to offer you a non-binding consultation.
Get in touch