Main section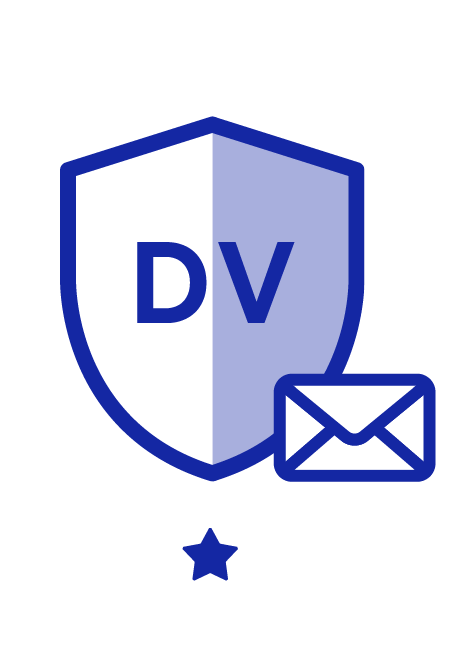 E-Mail ID Silver (DV)
Validation level: Domain validation
Description
Product details
Verification of identity: E-mail address, no verification of the organisation or the applicant.
Term of one, two or three years
Software-based, i.e. certificate file
An unlimited number of copies can be used on laptops, PCs and mobile devices.
Managed PKI: Yes
Telephone and e-mail support in German, English and French
The certificate is issued within a matter of seconds or minutes following the application and after the electronic validation process via the e-mail address.
Not generally usable for Adobe PDF signature. Only usable for internal purposes if Adobe is configured to use the Microsoft Certificate store.
Technical details
Recognised root CA
SHA-2 hash algorithm
Encryption of up to 256 bits
Key length of up to 2,048 bits or higher
Key use: Digital signature, Key Encipherment, Data Encipherment, secure e-mail
Distribution: All common browsers and platforms. See Compatibility
License can be used on an unlimited number of computers and mobile devices.
Validation with OCSP and CRL
User account for certificate management
Revocation service for the revoking of certificates
Notification 30 days and 10 days prior to expiry of validity
Support of directory services (LDAP) for mutual key exchange under the search field at www.swisssign.net or under directory.swisssign.net with the search basis ‹o=SwissSign,c=CH›
Applicant-specific entries in the certificate:

CN = common name: e-mail address (mandatory)
Period of validity
SAN (SubjectAlternativeName) entry contains the e-mail address.
Further applicant-specific entries are not permitted and are removed from a CSR.​​​​​​​
Policy
All applicable policies for public SwissSign certificates are published on the "Support\Repository" page. The policies specific to this certificate type are listed on the corresponding subpage.​​​​​​​
Validation is performed electronically
Simple electronic validation process via an e-mail sent to the desired address​​​​​​​
Information
The mail account for the verification should already be available.